WEEKLY PLANNED PARENTHOOD PRAYERFUL WITNESS
Cohort parishioners are encouraged to participate in the weekly prayer witnesses held every Saturday
from 7am to 10am at the Princeton (American) Women's Center at the Hamilton Professional Center, 1345 Kuser Road in Hamilton and
from 9:45am to 11:45 am on Saturdays at the Planned Parenthood facility at 437 E. State in Trenton.
---
Mercer Life Meetings are held on the 2nd Thursday of each month at 7:30pm St. Gregory the Great Evangelization Center. 
---

The Revelation of 
God's Mercy
2018 Multi-Parish Mission
All four evenings will be hosted by 
Our Lady of Sorrows Church, 
3816 East State St. Ext., Hamilton, NJ
Sponsoring Parishes of the Lumen Christi Cohort
Our Lady of Sorrows-St. Anthony • Saint John the Baptist
Saint Gregory the Great • Saint Vincent DePaul
Fr. John Gordon, Associate to the Vicar for Pastoral Life and Coordinator of the Office of Evangelization and of the Catholic Charismatic Renewal for the Archdiocese of Newark, will present a powerful and dynamic multi-parish mission on the revelation of God's mercy and our response.
Monday, April 9:
Fr. Gordon will discuss the revelation of God's mercy in the Old Testament—how God shows Himself as merciful, and how He calls us to be merciful in return.
Tuesday, April 10:
Fr. Gordon continues with a discussion of God's mercy in the New Testament—how Jesus reveals, and in fact is, the mercy of the Father.
Wednesday, April 11:
Fr. Gordon will talk about how God's mercy is revealed in the Church—in what we do, in the Sacraments, and in the saints.
Thursday, April 12:
Fr. Gordon end the Mission with a focus on "Mercy Me"—how God's mercy is revealed in our lives, through the mercy shown to us, and the mercy we show to others. This evening will end with Adoration and a procession with the Blessed Sacrament through the church.
Childcare is available. Click the button below to sign up.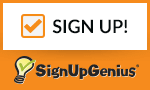 2018 MULTI-PARISH MISSION PRAYER
Almighty Father, once again you are at the door and knock. 
During our parish mission, You ask us to open the door of our hearts to your abundant mercy. 
Rouse us! Purify and illumine our hearts! Enter into every home of our parish. 
Recall those far off, raise the fallen, awaken the indifferent,
strengthen those who seek to be near you. 
May no one refuse your invitation, Lord. 
Expand our hearts so that we may be merciful to others as you are so merciful to us.  
Mary, Mother of Mercy we entrust to you this time of mission. 
May it produce abundant fruits in our Christian life. Amen.